Specializing in the diagnosis, management and treatment of soft tissue
At Khalsa Chiropractic Office, we recognize that each individual is unique and that every condition is different. Our emphasis and approach is a specialized treatment that is customized and tailored to you the individual for your specific condition and needs.
providing Advanced Soft Tissue Integration to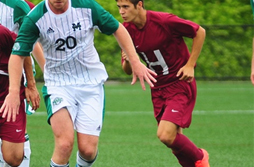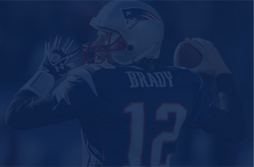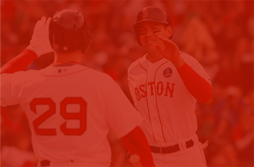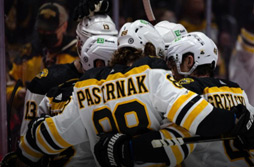 Established in 1979, Khalsa Chiropractic has been providing the highest quality chiropractic care to Cambridge and the surrounding areas for over 30 years.
Throughout this time we have worked closely with the staff of Harvard University Health Services to ensure students, staff, and faculty of Harvard receive the highest quality of care.
Our office has served as a resource to collegiate athletes of MIT, Northeastern University, Boston University, Lesley University, and many others.
Our practitioners serve or have served as consultants to many local organizations such as the Boston Celtics, Red Sox, the New England Patriots and many others. There, we assist medical teams helping these high level athletes return to play as quickly as possible. We bring that knowledge and experience back to our patients, whose return to their favorite activity is of equal importance.
Whether you are a professional athlete, weekend warrior or simply sedentary, the staff of Khalsa Chiropractic strives to restore your quality of life as quickly as possible while utilizing comprehensive evidence based care and a patient-centered approach.
We strongly believe in a "Team Approach" to your care.
When necessary, we will coordinate your care with other medical physicians, medical specialists, holistic doctors, physical therapists, acupuncturists, massage therapists, personal trainers and other complementary and conventional health care providers.
Testimonials
I have had vast experience in orthopedic track and field injuries, both as a coach as well as a decathlete. The chiropractic physicians at Khalsa Chiropractic Office have been a source in serving the New England area for those elite athletes seeking a fast recovery from their injuries, as well as aiding in their performance. My team and I thank the doctors for the quality care that they have administered to us over the years.
Will Thomas
Track Coach Harvard University, Dartmouth University
As a crew coach, it is imperative that I continue to seek protocols for my athletes to gain the upper edge in competition. We continue to strive for new training techniques for strength, stability and mobility. One of the most important aspects is to return an injured athlete to the boat in the shortest period of time, making sure that they have received the most comprehensive care possible. In seeking out that facility in the Greater Boston area, I was led to Khalsa Chiropractic Office. I have found their care to be the most progressive and thorough for my athletes and they remain the treatment facility of choice.
John Pojednic
Head Coach Men's Rowing, Northeastern University
Swimming, biking and running can be a lot of fun; however, as a triathlete, it is also my career. I have sought out various practitioners in the New England area to help keep my body tuned up over the years and have found that Khalsa Chiropractic Office puts it all together for me. In the past, there would not be a month that would go by that I was not nursing one injury or another- shoulder, elbow, knee or ankle. Since starting care at Khalsa Chiropractic Office, particularly the use of active release technique, it has made all the difference in the world. They have kept me from developing those nagging, repetitive type injuries that we as triathletes commonly develop. Thank you to the doctors and therapists at Khalsa Chiropractic Office for keeping my going all year around.
Vanessa Cadoux
Triathlete, Strength and Conditioning Specialist
Thank you so much for all your help preparing for Boston 2010. Your excellent advice, patience and expertise were all instrumental in my successful race. I ended up with a course PR and a pain free marathon. Many Thanks!
Laura D.
Multiple marathon finisher
I have been told that the only "cure" for my back problem was complete bedrest (for at least two weeks, but who really knew how long!). I could not see how my body could just heal without any change in the way I treated it regularly, so I turned to chiropractic for help. Training for the Olympic rowing team (and National team), each day I was unable to practice was a severe setback. Since coming to Khalsa Chiropractic Office, I have been able to continue training without taking anytime off. This enables me to race at the World Championships, where I won a bronze medal. Khalsa Chiropractic has made me an active participant in healing and caring for myself!
Ginny Gilder
2-time Olympian, US National team
As an athlete, understanding and controlling my own body is very important to me. My experience with chiropractic has helped me to understand the problems I was having and to control the pain. Having a healthy back is essential to me as a bicycle racer. Through treatment at Khalsa Chiropractic Office, I have been able to continue riding because the discomfort I had experienced is now under control.
John Allis
3- time Olympian, US Bicycling Hall of Famer, International Cyclist
Thank you for all the care and training you provided me as I played for New England and LA. The teammates that I blocked for on the field are also appreciative of me being at peak athletic performance, particularly Bo Jackson. I will always be grateful.
Brian Hollaway
Former New England Patriot, former LA Raider, 3 time Pro Bowl player
Khalsa Chiropractic Office's non-surgical approach to joint pain demonstrates a remarkable reponse for both the acute and chronic patients. Also, their caring approach adds a special element to the healing process.
Edward Fischer, M.D.
Neurologist
Concerned with the rigors of an NBA season, and my various injuries, our team trainer referred me to Khalsa Chiropractic Office. The treatment and rehabilitation I received was beyond my belief. We won the title that year, what else can I say? You all are the greatest! Thank you.
Bill Walton
former Boston Celtic
The doctors and therapists at Khalsa Chiropractic office possess a wealth of cutting edge knowledge with respect to rehabilitation and conditioning. The athletes we send to the office show a rapid recovery rate which allows them to achieve and maintain peak performance.
Michael Wood
Certified Strength & Conditioning Specialist
Members of
American Chiropractic Association
International Chiropractic Pediatric Association
Massachusetts Chiropractic Society
Cambridge Chamber of Commerce
Professional Baseball Chiropractic Society
HARVARD SQUARE
Tel: (617) 492-5438
1718 Massachusetts Ave
Cambridge, MA 02138
BACK BAY
Tel: (857) 250-2939
376 Boylston St. Suite 301
Boston, MA 02116